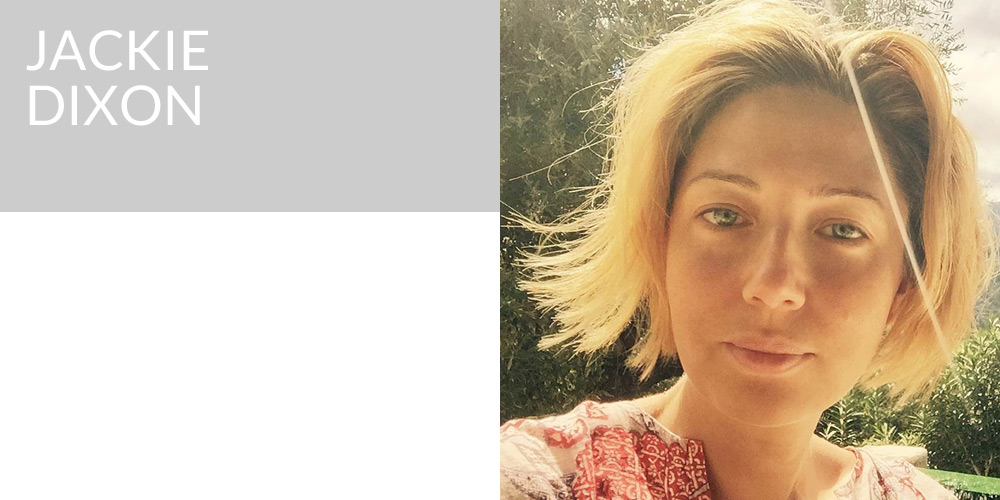 Jackie Dixon is a stylist, photographer and blogger.
After a chance encounter with the Editor of Vogue at a carboot sale, Jackie managed to talk her way into a job on the prestigious fashion title. After three years at Vogue assisting the Fashion Director, Jackie moved on to ELLE magazine to be their Fashion Editor. She has also been the Contributing Fashion Editor at In Style magazine and over the years has styled celebrities including Jennifer Lopez, Sienna Miller, Keira Knightley, Christina Aguilera, Elizabeth Hurley, Fergie (Black Eyed Peas), Victoria Beckham and Juliette Lewis.
Jackie's fashion photographs have appeared in ELLE (UK and Japanese),Vogue, In Style, MarieClaire, The Independent Magazine, The Telegraph's Stella and ST magazine, The Sunday Times' Style magazine and French Glamour.
Jackie also runs cult photo-blog ShowMeYourWardrobe.com where she persuades people to let her into their homes and photograph them in their favourite outfits.
ShowMeYourWardrobe ran as a regular column in ELLE magazine for 2 and half years.
ShowMeYourWardrobe collaborations have included projects with Ralph Lauren, Benetton, Topshop, Maybelline, Swarovski Crystallized, The Kooples, Tommy Hilfiger, Miss Selfridge and a worldwide Armani glasses campaign.
Jackie has presented and interviewed at events for Tommy Hilfiger and Kurt Geiger and is a regular guest on Net-a-Porter TV.
Jackie's blog has been turned into a television series for Sky Living. Show Me Your Wardrobe saw Jackie and close friend Zara Martin delve into celebrities wardrobes to find their best and worst outfits and then show viewers how they can re-create the look on the high street.